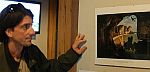 Exhibition of Photos by Lezec.cz / CzechClimbing .com readers ("Fotky z Lezce") has been installed in Prague climbing gym SmichOFF. American elite climber Dean Potter, who has just visited Prague, was among the first visitors of the exhibition.
The exhibition with 33 climbing and mountaineering photos takes place there from April till July of 2010.
There are 7 authors presented: Pavel Zofka, Michal Madera, Vojta Vrzba, Tomas Rakovic, Pepa Otcenasek, Martin Spilka and one photographer from the CzechClimbing.com team Jirka Sika. There are photos of 20x30 cm up to do 50x75 cm presented. The photos are available for sale.
The exhibition is traveling, the tour began in theater Horni Pocernice, Prague 9 in February 28th 2010. The photos collection is developing.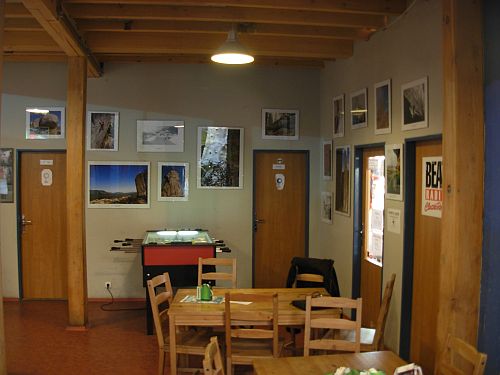 The exhibition Fotky z Lezce in Climbing gym SmichOFF Prague
photo Standa (standa@lezec.cz)
The exhibition Fotky z Lezce in Climbing gym SmichOFF Prague
photo Standa (standa@lezec.cz)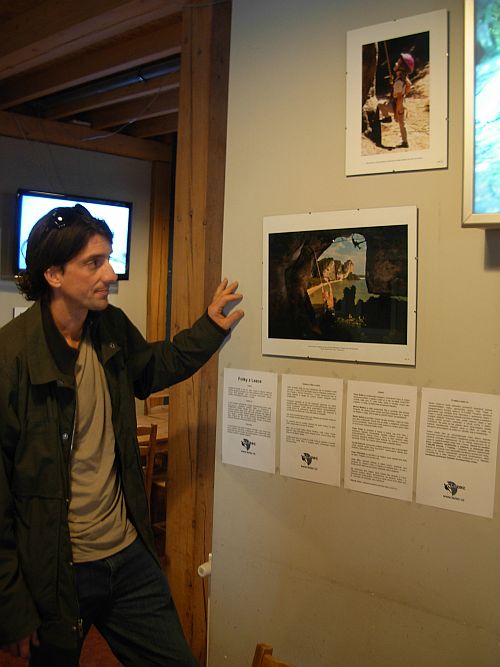 American climbing star Dean Potter as one of the first visitors of the exhibition
photo Standa (standa@lezec.cz)
Climbing gym SmichOFF:
Lezecké centrum SmíchOFF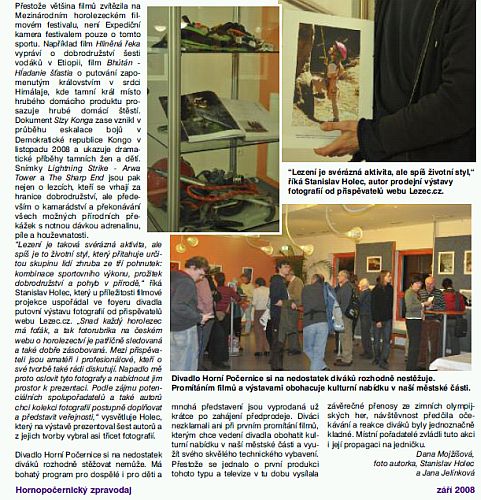 The local magazine wrote about the kick of the exhibition on February 2010 in Prague 9