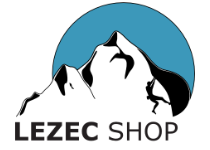 Pískaři jsou zpět!
Nová kniha Medaile na chvíli o olympijském příběhu Adama Ondry
Nová kniha Lékaři na horách: neviditelní hrdinové


EP ledolezení Nizozemsko (16.12)
Vánoční závody Praha Ruzyně (24.12)
ME skialpy (08.01)



Cesty:
30. 10241
31.Fišer 10234
32.Podstata 10166


Bouldry:
30.Plaček 8853
31.Jurečka 8781
32.Šlapák 8778


Hory:
3.Šebestíková 7648
4.Punčochář 6342
5.Louda 5970


Africká olympijská kvalifikace (07.12)
EP ledolezení Brno (02.12)
Olympijská kvalifikace pro Oceánii (24.11)




Contact

Will you go from CZECH REPUBLIC to LONDON, UK?
24.10.2020
My little pine tree needs a car share / transport. You can put it on your car's roof if you do not have a van or a lorry.

I am interested in a transport of a little tree with roots (pine tree) (about 2 metres tall, 50 kg), from Czech Republ
---
Mr
01.07.2019
Hi guys,
Ne and My wife we are coming to visit the amazing czech republic from the 1 to the 15 of august, we are Looking for some climbing spot in East czech, we are not super climber so we are Looking for nice spot with not very hard pitch! I hope
---
Climbing partner, Praha saturday
14.06.2019
I am a British climber in Prague this weekend for work (15th -16th June) and looking for a climbing partner. I have brought full trad rack and ropes in car. I lead
E1 trad, 6b sport but any climbing would be good.
Trevor Wilson
+447
---
Climbing Partner
17.02.2019
I have recently moved to the Czech Republic and I am looking for climbing partners. I live off the berounka and love to climb the limestone sport. I am an experience climber and like climbing most grades. I usually hover between 7 and 8
---
Topoapp
18.11.2018
A new topo APP is here.
"Andy's topoapp"
Have fun
---
looking for an AR developer
15.10.2018
I'm looking for someone who is an experienced AR developer and would be willing to work on an interesting project. Please send me a note. Thanks, David
---
Climbing partner - Prague
02.09.2018
I recently moved to Prague and I am looking for a partner to climb regularly with. I started climbing again after an almost 3 years break. I have experience in sport climbing (6b+ outdoors) and multipitching. I am also interested in trad climbing (I have
---
Climbing partner wated for September 2018
22.08.2018
Hi, My name is Alona and I will be in Czech Republic on 8-9 September and 13-16 September. I want to climb outdoor and looking for a partner. My level is 6b. If you are interested, pls send me a message in WhatsApp +352 621 875512.
---
Rental for crashpad?!
25.07.2018
Hi everyone! We from the Netherlands are camping out at Bozanov near Bor, the boulder area.


We could not bring our crashpad but would like tp go and crush some boulders in Bor or Ostas,  do you know where we can rent a crashpad??

&nbsp
Re: Rental for crashpad?!
26.07.2019
Hey! I have the same question! did you ever find any rental crashpads? Want to go to Bor next week :
---
Outdoor climbing July/August 2018
17.07.2018
Hello,

Sadly, my lovely climbing partner got injured.
As a climbing addict, I'd be happy to climb with any of you during the following 3 or 4 weekends (20/21 July, 27/28 July, 4/5 August, possibly 11/12 August).
Locations near
---
<<<
2
3
4
5
6
7
8
9
10
11
12
13
14
15
16
17
18
19
20
21
22
23
24
25
26
>>>
Will you go from CZECH REPUBLIC to LONDON, UK?
My little pine tree needs a car share / transport. You can put it on your car's roof if you do not have a van or a lorry.

I am interested in a transport of a little tree with roots (pine tree) (about 2 metres tall, 50 kg), from Czech Republic (Litomysl) to UK (London, Balham).

The little tree will be wrapped up in a netting like when you buy a Christmas tree and its roots will be wrapped up in bagging / sacking and wire netting.

If the journey will take more than one day, it is necessary the little tree's roots must be watering on its roots-wrapping, two times per day, with about one or two 2-litre-plastic bottle. No problem for you, because you will have to refuel at petrol stations and to stop to go to the toilet, anyway.

I pay 50 pounds in London. Cool extra money for you.

Any question, please, let me know. Many thanks.

Jirka
14:22:07 24.10.2020
reply
---
Reklama:
Lezec.cz je hlavním mediálním partnerem ČHS na internetu
Photo of the day: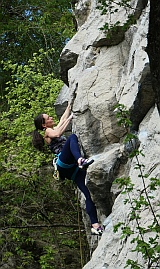 Routes:
New in discussion:
Latest comments:
Hot:
New in advertising:
Instructions:
...