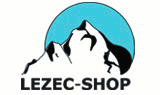 Nové průvodce světových oblastí
Vychází nová kniha Máry Holečka o Gasherbrumu I.
Vychází nový průvodce na saské písky Elbsandstein Plaisir


ČP děti obtížnost Trutnov (17.11)
ČP děti obtížnost Trutnov (17.11)
LezeTop Cup 2018 (24.11)



Cesty:
1.Ondra 13722
2.Konečný 12847
3.Vopat 11621


Bouldry:
1.Stráník 11625
2.Jungling 11050
3.Stráník 10925


Hory:
1.Skopec 6646
2.Švihálek 5970
3.Nehasil 5501


MČR v lezení (27.10)
MS Innsbruck (06.09)
MS mládeže Moskva (09.08)




Contact

climbing grips
17.11.2004
hi guys!
last time I was suceeding in this forum, so I try it a next one to looking for something!
I´m searching for climbing grips! Does anybody know good connections in this field, perhaps a dealer or anybody else who could send to Austria
&nbsp
Re: climbing grips
19.11.2004
Hi Chris,

Basically there are three main producers/developers of climbing grips in Cz
&nbsp
&nbsp
Re: climbing grips
21.11.2004
And the 4th is (as you can see here above among the ad banners):
http://www.2dholds.com/
---
viamont tricams
16.11.2004
Searching for the safety specifications for Viamont tricams - can anyone help?
&nbsp
Re: viamont tricams
24.11.2004
What specifications do you have in mind? Let me know directly and I will try to help as much as I ca
---
looking for a partner
10.11.2004
Ahoj! Jsem z Spanelska, studuju v Brne.Now in english: i'm looking for a partner to go to iceclimbing and go to mountains,and why not?improve my czech.Dekuju.
---
half ropes - lana
01.11.2004
hi guys,
I´m from Austria and I´m looking for "half-ropes"! I think Lanex would be a nice choose, or is there another producer in Czech?
Could you tell me the price and e.g. a shop near Austria/Linz (Budweis?) or an online-dealer
&nbsp
Re: half ropes - lana
02.11.2004
Hi Chris, I would recommend the Lanex, Badile. I have bought it recently. I do not know any other Cz
&nbsp
&nbsp
Re: half ropes - lana
03.11.2004
rehi,
one more question I have: what means the CIAP, means that it is waterproofing -> imp
---
Looking for czech brand
23.10.2004
this may sound as a stupid and vague question, but I am looking for the name or website of the brand of clothes. Their symbol is some kind of flower. I saw a lot of people wearing clothes of the brand in Czech Republic, for example the plaid pants,
---
Brno World Cup
28.09.2004
Hi I´m Jens from Leipzig/Germany. I need some informations about the world cup in november. First of all, where is the location situated in Brno ? Is there a official timetable available ? How much does it cost ? Is there a hotel not far from ? I should l
&nbsp
Re: Brno World Cup
01.10.2004
Hi, we will add the demanded information to the main articel about the World Cup in Brno as soon as
&nbsp
&nbsp
Re: Brno World Cup
01.10.2004
So some info concerning the questions has been added today. Thanks for the questions.
&nbsp
&nbsp
&nbsp
Re: Brno World Cup
12.10.2004

Hi,

thanks a lot for all these good informations.
best regards from le
---
have a fun in boulder far
02.09.2004
hi, I am Max, as a traveler to Prague, I excises these days in boulder bar near Vjame, anyone who speaks English also goes to there? Maybe we can go excising togother and have a drink there.
---
Sent me Training Program
15.07.2004
Hi all,
I budi from Indonesia,
any body send me training program of bouldering?
thank your attention

Budi-Indonesia
---
Taiwan
26.05.2004
I need some information about clibing or bouldering on Taiwan near Taipei. Could someone help me and give me a brief information about those areas?
Or do you know any climbers from Taiwan and could you send me a contact of them?
&nbsp
Re: Taiwan
10.06.2004
On http://www.geocities.com/Yosemite/1976/
you may find useful information in English. I reco
&nbsp
&nbsp
Re: Taiwan
10.06.2004
My email is ichuang@math.sinica.edu.tw
&nbsp
Re: Taiwan
06.07.2004
1.Buy this book!! "Lungtung Rock Climbing Guide" u may try visit "Tingsaniou" ju
---
Looking for climbing partner(s)
24.04.2004
I live in Prague and am looking for some climbing partners. I'm about an American 5.9 climber, which I think is like French 5c or UK 5a/b. I have only harnass and shoes here with me, no other equipment, and no transport, unfortunately. I
---
<<<
2
3
4
5
6
7
8
9
10
11
12
13
14
15
16
17
18
19
20
21
22
23
24
25
>>>
climbing grips
hi guys!
last time I was suceeding in this forum, so I try it a next one to looking for something!
I´m searching for climbing grips! Does anybody know good connections in this field, perhaps a dealer or anybody else who could send to Austria or has his show near to the Austrian border(near Upperaustria!)?
Thanks
chris
09:57:27 17.11.2004
reply
&nbsp
Re: climbing grips
Hi Chris,

Basically there are three main producers/developers of climbing grips in Czech.
All of them have superb quality grips and mild prices.
Check their web presentation for detailed information. Some of them have no English version but orientation is more or less the same.
grips =chyty and price=ceny - usually in Czech crowns (31 Kc = 1E)


http://luna.lezec.cz/

http://www.aix.cz/

http://www.pilka-kameny.cz/

jirkas
07:24:07 19.11.2004
reply
&nbsp
&nbsp
Re: climbing grips
And the 4th is (as you can see here above among the ad banners):
http://www.2dholds.com/
Standa
12:43:54 21.11.2004
reply
---
Reklama:
Lezec.cz je hlavním mediálním partnerem ČHS na internetu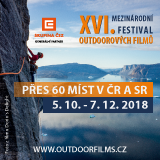 Photo of the day: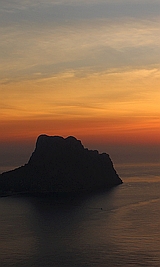 Routes:
New in discussion:
Latest comments:
Hot:
New in advertising:
Instructions:
UKClimbing.com News
- INTERVIEW: Steve McClure on Rainman 9b
- NEWSFLASH: Britain's First 9b by Steve McClure
- NEWS: Nathan Phillips flashes Font 8B
- NEWS: Alex Honnold free solos Freerider, El Capitan
- FRI NIGHT VID: Free Climbing on Baffin Island
- NEWS: Requiem E8 6b by Peter Kamitses
- NEWS: Hard boulders in South Africa for Mina Leslie-Wujastyk
- NEWS: Dead Meadow, ~8B, by Alex Puccio
- NEWS: New Aiguille du Midi Mixed Route by Jeff Mercier & Co
- NEWS: Orrin Coley climbs new 8B+ at Forest Rock
- NEWS: Marcus Scotney & Carol Morgan Win Berghaus Dragon's Back Race
- NEWS: David Fitzgerald - Voyager Sit 8B+
- NEWS: Bronze for Emily Phillips in European Youth Cup (B)
- Carinthian Dreams, 3rd ~8C in 11 days by Christof Rauch
- The Big Issue E9 6c by Ali Kennedy