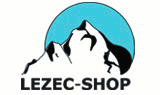 Vychází nové vydání knihy Julia Kugyho: Ze života horolezce
Nové průvodce světových oblastí
Vychází nová kniha Máry Holečka o Gasherbrumu I.


Makak boulder kolotoč (18.01)
SP v ledolezení Čína (18.01)
SP v ledolezení Švýcarsko (24.01)



Cesty:
6.Jeliga 11322
7.Vlk 11184
8.Šindel 11119


Bouldry:
6.Břicháček 10650
7.Jedlička 10575
8.Švec 10475


Hory:
28.Kočvara 1894
29.Kubalová 1888
30.Bernard 1840


EP v ledolezení Slovensko (08.12)
MMČR v boulderingu (07.12)
EP v ledolezení Slovinsko (01.12)




Contact

Climb in Czech
21.01.2008
Hello!

I'm a rock climber in Brazil. I will go to Praha next april and I look to local guide. I want to do a climb in a snow mountain or a little couse about ice climb. Who can help me?

mauro.chiara@hotmail.com


&nbsp
Re: Climb in Czech
21.03.2008
We dont have as high mountain here in Czech. We have just rocks. Sorry buddy, u gotta go to the Alps
---
Ice climbing in Czech
10.01.2008
Hello everybody! I'm Matteo, maountain guide from Italy. I'd like to know some informations about ice climbing in your country. Who can help me?

www.matteogiglio.com

info@matteogiglio.com

Thank you so much!
---
Climbing Partner
19.11.2007
Hi,

moved to Prague just a few weeks ago from Sweden. Looking for climbing partner(s) for both indoors and outdoors. Have been climbing for a couple of years. Drop me an email if interested

paulaljunggren@gmail.com


---
Climbing Partners in Prague
13.11.2007
Hello All,
I am an experienced climber from Estes Park Colorado, will be in Prague for the next 8 months, I am looking for partners for ruzyne in the winter and czech sandstone in the summer, maybe some routes in the tatras in the spring/summer.&nb
---
Climbing
09.10.2007
Hello, I am moving to Prague for at least the nest six months and wanted to know about good places to climb in and around the city. I have been rock/ice and mountain climbing for about three or four years. I would love to meet a partner/s or find a good g
&nbsp
Re: Climbing
10.10.2007
Hi Carl,

There is are several gyms here in Prague with an active community around the
&nbsp
Re: Climbing
16.10.2007
Hey Carl,

I can use a climbing partner who's experienced. Shoot me an email at corey
---
Mountain/climbing club in Prague
29.09.2007
Hi, I've just arrived Prague for 5months. I attended rock climbing course this summer and I wish to do more and more. I would like to join adventure-climbing club/association in here- could you help...? thanks
---
topo
23.08.2007
Have you got somebody topo of boulders in Ostasz?
&nbsp
Re: topo
02.01.2008
ask in teplice nad metuji in a local climbing shop- red point. ask for alberto
---
Camping in Petrohad
14.08.2007
We are planning to go bouldering to Petrohrad for the weekend and want to stay overnight. Is there a camping ground around or is wild camping allowed/possible?
&nbsp
Re: Camping in Petrohad
21.08.2007
Wild camping is largely tolerated, especially if you go deeper to the forest and the groupe of peopl
&nbsp
Re: Camping in Petrohad
21.08.2007
I'm planning to go to Petrohrad and camp there also for the weekend. Anyone going there regularly an
&nbsp
&nbsp
Re: Camping in Petrohad
22.08.2007
Hi Jakub. I am not going to be pessimistic but the season for Petrohrad will start little bit later.
---
Climbing Partner - July
04.07.2007
Just landed in Prague this morning and discovered the site. I am in CZ for the next month and keen to do some climing. I will be busy at a conference as of Satuday July 7 til July 20th. Free before and after that. I am from Canada and have climbed all ove
---
Transport
03.07.2007
Hi there. I'd like to know if it is easy by train from Prague to Srbsko and to get around the area by foot or is the best to rent a car?

&nbsp
Re: Transport
11.07.2007
Hi,

Yes, you can get there by train quite easily. The train station is quite close t
---
<<<
2
3
4
5
6
7
8
9
10
11
12
13
14
15
16
17
18
19
20
21
22
23
24
25
>>>
Climb in Czech
Hello!

I'm a rock climber in Brazil. I will go to Praha next april and I look to local guide. I want to do a climb in a snow mountain or a little couse about ice climb. Who can help me?

mauro.chiara@hotmail.com

Thank you!
Mauro
Mauro Chiara
17:08:14 21.01.2008
reply
&nbsp
Re: Climb in Czech
We dont have as high mountain here in Czech. We have just rocks. Sorry buddy, u gotta go to the Alps.
jirkas
23:47:53 21.03.2008
reply
---
Reklama:
Lezec.cz je hlavním mediálním partnerem ČHS na internetu
Photo of the day: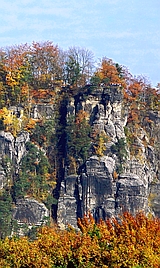 Routes:
New in discussion:
Latest comments:
Hot:
New in advertising:
Instructions:
UKClimbing.com News
- INTERVIEW: Steve McClure on Rainman 9b
- NEWSFLASH: Britain's First 9b by Steve McClure
- NEWS: Nathan Phillips flashes Font 8B
- NEWS: Alex Honnold free solos Freerider, El Capitan
- FRI NIGHT VID: Free Climbing on Baffin Island
- NEWS: Requiem E8 6b by Peter Kamitses
- NEWS: Hard boulders in South Africa for Mina Leslie-Wujastyk
- NEWS: Dead Meadow, ~8B, by Alex Puccio
- NEWS: New Aiguille du Midi Mixed Route by Jeff Mercier & Co
- NEWS: Orrin Coley climbs new 8B+ at Forest Rock
- NEWS: Marcus Scotney & Carol Morgan Win Berghaus Dragon's Back Race
- NEWS: David Fitzgerald - Voyager Sit 8B+
- NEWS: Bronze for Emily Phillips in European Youth Cup (B)
- Carinthian Dreams, 3rd ~8C in 11 days by Christof Rauch
- The Big Issue E9 6c by Ali Kennedy