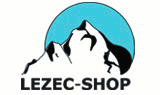 Vychází nové vydání knihy Julia Kugyho: Ze života horolezce
Nové průvodce světových oblastí
Vychází nová kniha Máry Holečka o Gasherbrumu I.


Makak boulder kolotoč (18.01)
SP v ledolezení Čína (18.01)
SP v ledolezení Švýcarsko (24.01)



Cesty:
6.Jeliga 11322
7.Vlk 11184
8.Šindel 11119


Bouldry:
6.Břicháček 10650
7.Jedlička 10575
8.Švec 10475


Hory:
28.Kočvara 1894
29.Kubalová 1888
30.Bernard 1840


EP v ledolezení Slovensko (08.12)
MMČR v boulderingu (07.12)
EP v ledolezení Slovinsko (01.12)




Contact

petrohrad
12.04.2006
Hello!

Do you have some news about a 2nd boulder event in petrohrad next time?
we have heard something about it.
it will be nice to get some information.

greetings

stuffi from dresden


&nbsp
Re: petrohrad
15.04.2006
It´s already on the homepage in English. So if you will need somethink more specific write the quest
---
bouldering contest in romania
06.04.2006
dear climbers,

you are welcome to participate in an open
bouldering contest taking place in romania, bucharest on 15-16 april.

for more details please visit

bouldering.ura.ro

thank you
---
Seeking a partner for the second week of May
05.04.2006
Hi everyone, I'm from Russia; going to be on business in Prague 3-6 May 2006, now considering staying in the CR until 14 May to do some bouldering/sport climbing, preferably outdoors. I'm planning to rent a car and stay overnight in local B&B ho
---
Climbing near Brno
05.04.2006
Does anyone know of any good climbing near Brno that you can get to with out the use of a car. Stránská skála looks good, but I can't seem to find its exact location and I don't know how easy it is to get to. Can anyone help. My e-mail i
&nbsp
Re: Climbing near Brno
07.04.2006
You can access Stránska skala by tramway. It should be number 8 or 10 from the main Brno railway sta
---
hostel in Petrohrad
18.03.2006
hi, i'm from Germany and want to travel with some members of my youth group to Petrohrad on 8th of Avril for one week. But i'm not glad about travelling with 5 youths without having a "safe place" to sleep and all camping sizes i've found in the
&nbsp
Re: hostel in Petrohrad
31.03.2006
Hi

I guess for you would be a good choice to find a chalet for all of you.
I s
---
Need info on Slovakia Tatras
13.03.2006
If anyone knows any web sites, guides books, where to buy guide books (prague?). best area for sport/trad climibng in the tatras. places to camp. Basicly any info you have on climbing in the Tatras.
Thanks,
Ryan
mookeystains17@a
---
Climbing In Indian Himalaya
26.02.2006
Here is what we are doing this July and August!!!

Himachal Pradesh Expedition 2006


PEAKS TO BE CLIMBED:

1- MANIRANG 6593M

2- SAPONANG 5836M

3-
---
sleeping bags
13.02.2006
can you lease give me an advice about sleeping bags? Which one is the best for winter conditions...Rockempire Extrem, Rockempire polar, Treksport trekker down or Bigpack Logan extreme...or Prima trek??? I can not decide because I have no experience with C
&nbsp
Re: sleeping bags
14.02.2006
I have only experience with Rockempire Polar. I bought it as all round year sleeping bag. It is much
---
bouldering in czechia
24.01.2006
im going to czech republic (north moravia, east & west bohemia)for a month in april, where can i find good bouldering areas and information about them? i will also do some easy climbing
&nbsp
Re: bouldering in czechia
24.01.2006
The best new area in west Bohemia is Petrohrad, search here in czechclimbing.com for beta. In Morava
&nbsp
&nbsp
Re: bouldering in czechia
10.02.2006
Hi there

Can you help, I am looking to get started in rock climbing/Mountain Climbing
&nbsp
&nbsp
&nbsp
Re: bouldering in czechia
14.02.2006
Hi Alex, it is now probably the best to join some Prague climbing gym. I can recommend Ruzyne. Look
---
Book to buy
17.01.2006
Hi, I´m looking for the book yosemite climbers, can you give me some advice where I could buy it?
Thanks a lot, Martin
&nbsp
Re: Book to buy
24.01.2006
Which one? In what language? Try google, amazon.com or?
---
<<<
2
3
4
5
6
7
8
9
10
11
12
13
14
15
16
17
18
19
20
21
22
23
24
25
>>>
petrohrad
Hello!

Do you have some news about a 2nd boulder event in petrohrad next time?
we have heard something about it.
it will be nice to get some information.

greetings

stuffi from dresden

www.bouldercity.de
stuffi
21:45:44 12.04.2006
reply
&nbsp
Re: petrohrad
It´s already on the homepage in English. So if you will need somethink more specific write the question here or email me.
Standa
23:32:46 15.04.2006
reply
---
Reklama:
Lezec.cz je hlavním mediálním partnerem ČHS na internetu
Photo of the day: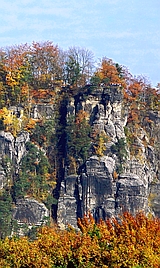 Routes:
New in discussion:
Latest comments:
Hot:
New in advertising:
Instructions:
UKClimbing.com News
- INTERVIEW: Steve McClure on Rainman 9b
- NEWSFLASH: Britain's First 9b by Steve McClure
- NEWS: Nathan Phillips flashes Font 8B
- NEWS: Alex Honnold free solos Freerider, El Capitan
- FRI NIGHT VID: Free Climbing on Baffin Island
- NEWS: Requiem E8 6b by Peter Kamitses
- NEWS: Hard boulders in South Africa for Mina Leslie-Wujastyk
- NEWS: Dead Meadow, ~8B, by Alex Puccio
- NEWS: New Aiguille du Midi Mixed Route by Jeff Mercier & Co
- NEWS: Orrin Coley climbs new 8B+ at Forest Rock
- NEWS: Marcus Scotney & Carol Morgan Win Berghaus Dragon's Back Race
- NEWS: David Fitzgerald - Voyager Sit 8B+
- NEWS: Bronze for Emily Phillips in European Youth Cup (B)
- Carinthian Dreams, 3rd ~8C in 11 days by Christof Rauch
- The Big Issue E9 6c by Ali Kennedy