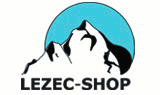 Vychází nové vydání knihy Julia Kugyho: Ze života horolezce
Nové průvodce světových oblastí
Vychází nová kniha Máry Holečka o Gasherbrumu I.


Makak boulder kolotoč (18.01)
SP v ledolezení Čína (18.01)
SP v ledolezení Švýcarsko (24.01)



Cesty:
6.Jeliga 11322
7.Vlk 11184
8.Šindel 11119


Bouldry:
6.Břicháček 10650
7.Jedlička 10575
8.Švec 10475


Hory:
28.Kočvara 1894
29.Kubalová 1888
30.Bernard 1840


EP v ledolezení Slovensko (08.12)
MMČR v boulderingu (07.12)
EP v ledolezení Slovinsko (01.12)




Contact

Beta about where to climb in Czech
10.09.2009
Hi, everybody looking for info about where to climb in Czech Republic can look first at the following articles:
Beta about Climbing in Czech
http://www.czechclimbing.com/clanky.php?keya=2467
List of Czech Climbing Areas
http://
---
Need to climb in CZ
21.08.2009
I am coming to CZ next week for 2 weeks till September 5th. I will be based in Mlada Boleslav. I would like to know of the nearest climbing gym to stay fit and would like to also get outside a couple of times on Czech rock with someone local.&
---
---
Climbing guides
25.07.2009
I am a beginner-intermediate climber looking for a climbing guide for 5 days in Eastern Europe. Can anyone suggest where I can go to contact an English speaking guide?
---
Climbing club/group in Prague
24.07.2009
Hi everyone, from September onwards I will be living in Prague and I have recently taken up climbing again. So I am looking for a club or group to climb with regularly, ropes, bouldering or both. Hopefully someone on here knows of some in Prague?
<
---
---
Climbing in CZ
14.07.2009
Hi,

I will go to Europe in the next September and I am looking for a partner to climbing with me. I will stay probably in Czech Republic, but I can go to others countries.

I'm a Brazilian rock climber, I started three years
&nbsp
Re: Climbing in CZ
05.08.2009
When you will be here in Prague just, write me a mail (standa@lezec.cz). We can arrange some common
---
climbing near Prag
25.05.2009
Hello, we are looking for climbing areas near Prag, level 4-6, maybe someone can give us some indications. Thanks
&nbsp
Re: climbing near Prag
02.06.2009
Hi sorry for late answer, we were pulling holds in Spain.
Yes we have some reasonable climbin
---
Armenian First Ascent Open Festival "Arev" July 1-31
24.05.2009
Everybody is welcome to Armenian First Ascent Open Festival "Arev" in Armenia, where the basalt columns and limestone rocks are 99% unclimbed still.

to find more about event and rocky massif of the festival visit here
---
Climbing Partner Praha 2nd May
29.04.2009
I am a Sheffield climber in Prague on business for the weekend looking for a climbing partner on Saturday(2/5/09)for roped trad or bolts. I have just brought my harness, boots & a trad rope with me and my car. (~E1 trad or 6b bolts)
Please E-ma
---
<<<
2
3
4
5
6
7
8
9
10
11
12
13
14
15
16
17
18
19
20
21
22
23
24
25
>>>
Beta about where to climb in Czech
Hi, everybody looking for info about where to climb in Czech Republic can look first at the following articles:
Beta about Climbing in Czech
http://www.czechclimbing.com/clanky.php?keya=2467
List of Czech Climbing Areas
http://www.czechclimbing.com/clanky.php?keya=2480
List of Climbing Gyms in Prague
http://www.czechclimbing.com/clanky.php?keya=2488

Standa
09:19:38 10.09.2009
reply
---
Reklama:
Lezec.cz je hlavním mediálním partnerem ČHS na internetu
Photo of the day: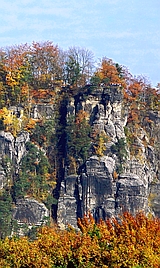 Routes:
New in discussion:
Latest comments:
Hot:
New in advertising:
Instructions:
UKClimbing.com News
- INTERVIEW: Steve McClure on Rainman 9b
- NEWSFLASH: Britain's First 9b by Steve McClure
- NEWS: Nathan Phillips flashes Font 8B
- NEWS: Alex Honnold free solos Freerider, El Capitan
- FRI NIGHT VID: Free Climbing on Baffin Island
- NEWS: Requiem E8 6b by Peter Kamitses
- NEWS: Hard boulders in South Africa for Mina Leslie-Wujastyk
- NEWS: Dead Meadow, ~8B, by Alex Puccio
- NEWS: New Aiguille du Midi Mixed Route by Jeff Mercier & Co
- NEWS: Orrin Coley climbs new 8B+ at Forest Rock
- NEWS: Marcus Scotney & Carol Morgan Win Berghaus Dragon's Back Race
- NEWS: David Fitzgerald - Voyager Sit 8B+
- NEWS: Bronze for Emily Phillips in European Youth Cup (B)
- Carinthian Dreams, 3rd ~8C in 11 days by Christof Rauch
- The Big Issue E9 6c by Ali Kennedy